Sari silk ribbon, magenta. Ribbon yarn.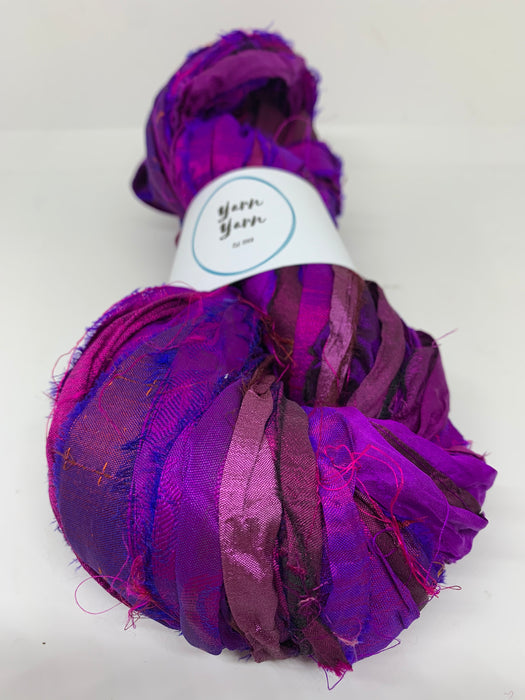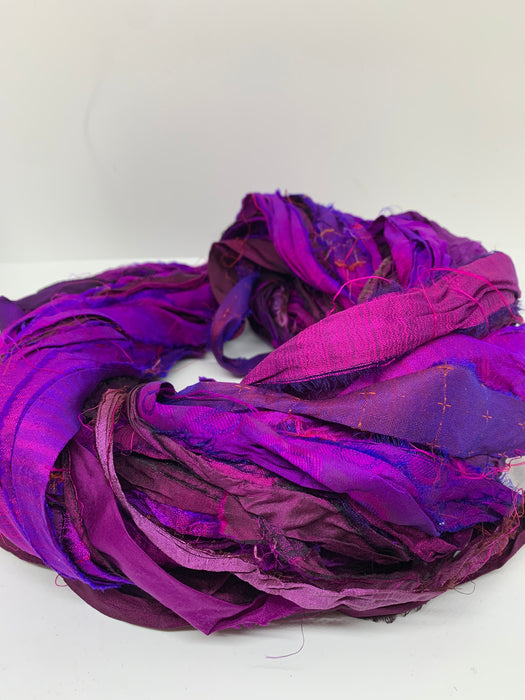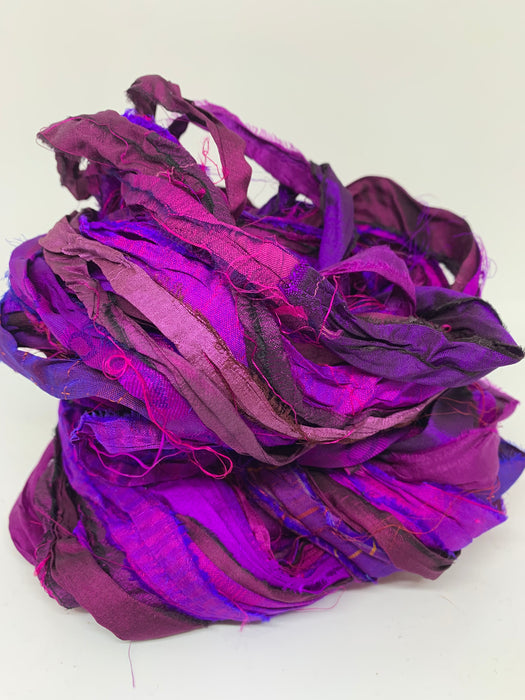 Our sari silk ribbon yarns are produced by women's co-ops and families that we work directly with in Northern India. The waste silk sari fabric is torn by hand and then sewn end to end using a sewing machine to form a continuous yarn. 

Each piece of sari silk, each skein of ribbon yarn has its own personality with an identity that is peerless. We strive to provide the best quality sari silk ribbon from the best quality of sari silk fabric available to us with a magical colour spectrum for all your creative endeavours. Whether you are a knitter, whether you crochet, weave, produce textile art and make jewellery this yarn will inspire you. It is also a great chunky yarn for rug hooking and woven wall art!
By purchasing these yarns you are supporting fair trade, happy working conditions and the continuation of ancient crafts in rural villages. 
Magical art yarns, magical people. See 'Our Yarn Journey' for more info on the craftspeople and women's co-ops who produce these yarns and how they are produced.  
Each 100g skein is approx 55 yards.
Handwash with light detergent. Lie flat to dry.