Sari silk ribbon, ultramarine. Wide strips. Hints of Ink Blue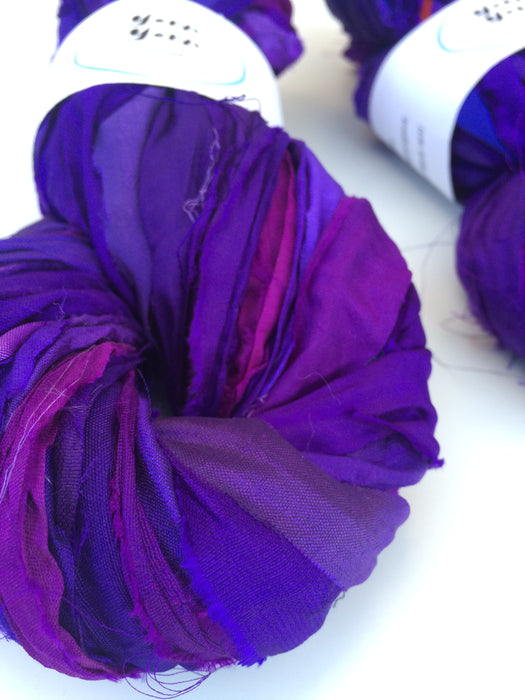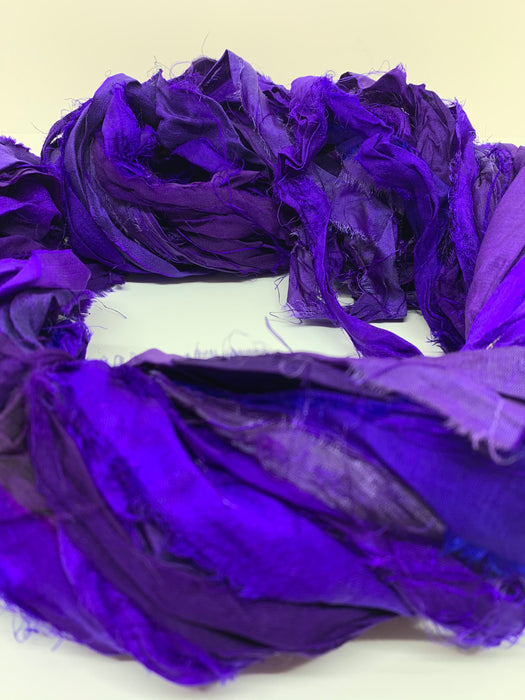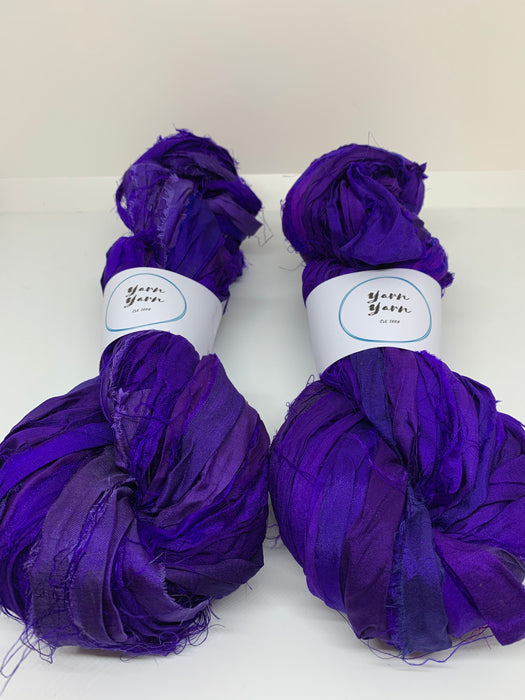 New batch of sari silk ribbon in an ultramarine with wide strips of premium cut silk ribbon made from waste. All our sari silk ribbon is handmade from waste silk sari fabric left over from sari manufacturing in India and cut and sewn into a continuous yarn by women's co-ops we work with in rural and deprived areas of India.
Recycled eco yarn, great for knitting, crochet, weaving, fibre arts and crafts, jewellery making, eco gift wrap and more. 
Magical recycled yarns, magical people. See 'Our Yarn Journey' for more info on the craftspeople and women's co-ops who produce these yarns and how they are produced.  
Each 100g skein is approx 50 yards.
Handwash with light detergent. Lie flat to dry.