Banana yarn, black, vegan friendly yarn.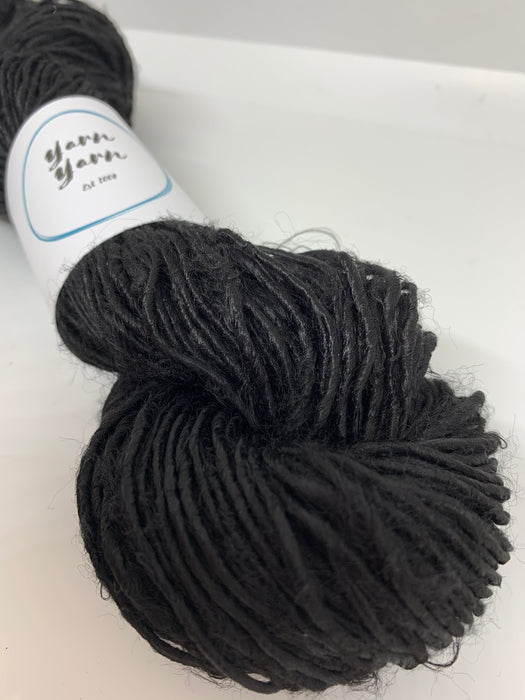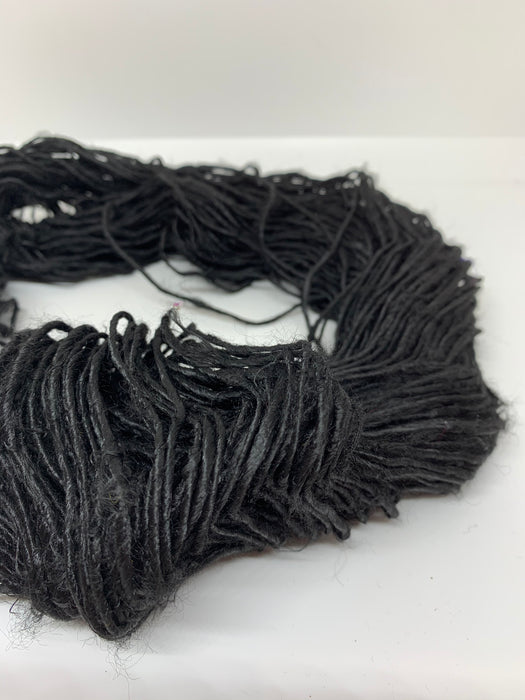 Banana yarn with all it's fine pearly Sheens! A beautiful handspun banana yarn in brilliant black. 

All our yarns have been made by hand and spun using a drop spindle by women's co-operatives and small businesses in rural deprived areas of Northern India. This yarn is chunky and a little wild adding to it's personality. All recycled from sari mills!

Banana yarn is a great yarn to work with for throws, bags, hats, rugs. Knit, crochet, weave with it. It is such a versatile ethical yarn!
Each 100g skein is approximately 30 yards. 
Handwash in light detergent, lay flat to dry.