Banana yarn, mixed colours, vegan friendly.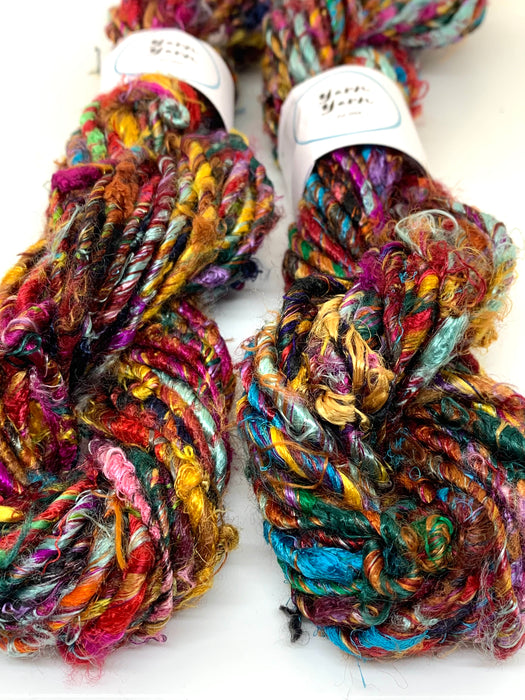 Banana yarn in mixed shades. Vegan friendly super chunky yarn handspun by groups of women in rural India.
Banana yarn is produced from the banana waste fibres left over from the sari mills in India. It is a unique yarn that mimics silk so therefore very soft and versatile. Banana yarn has a heavy drape to it and no stretch. Super for knitting and crocheting bags, hats, scarves, jewellery making and more. 
 Each 100g skein is approx 35 yards.
Handwash in light detergent, lay flat to dry.