Organic cotton yarn. Super soft, undyed. No chemicals. Khadi movement.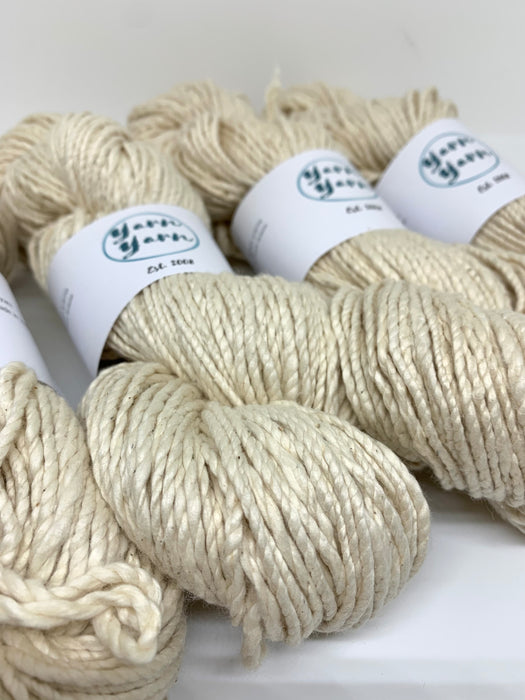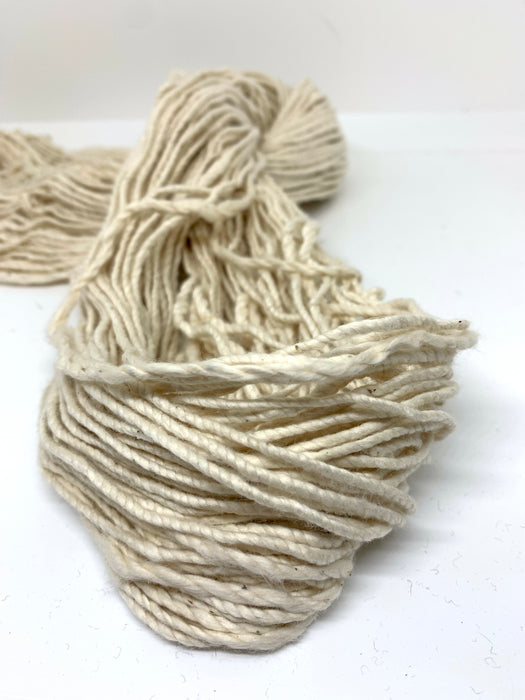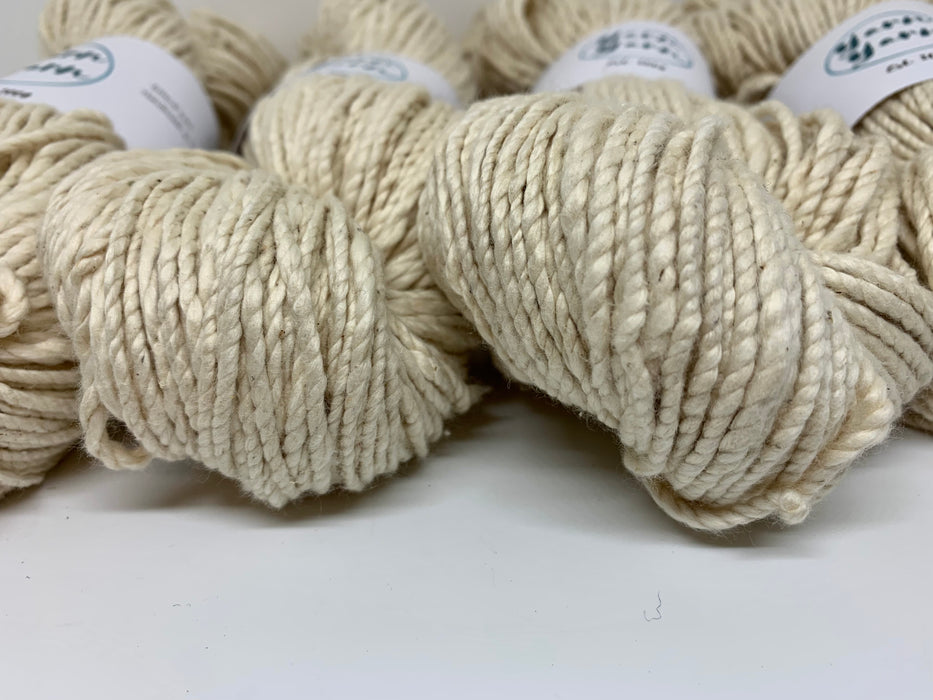 This yarn will be shipped week beginning 12th NOVEMBER.
Organic cotton Khadi yarn is not like your usual cotton yarns it is a whole movement! Its history stemmed from the Khadi movement in the 1920's started by Gandhi. 

This cotton yarn is super soft, chemical free and handspun. 

It has been spun where the cotton grows. The spinners work alongside the farmers who produce this cotton. In these farms there are no pesticides used so therefore our handspun cotton yarn has that organic element.
We are very proud of this cotton yarn because it has been handspun for us by a group of village women in India and is the softest cotton I know. It is a dream to work with! It also dyes beautifully, too.
It truly is a remarkable fibre unlike no other!
Each 100g skein is approx 100 yards.