Sari silk ribbon. Beautiful quality silk ribbon yarn. SOLD OUT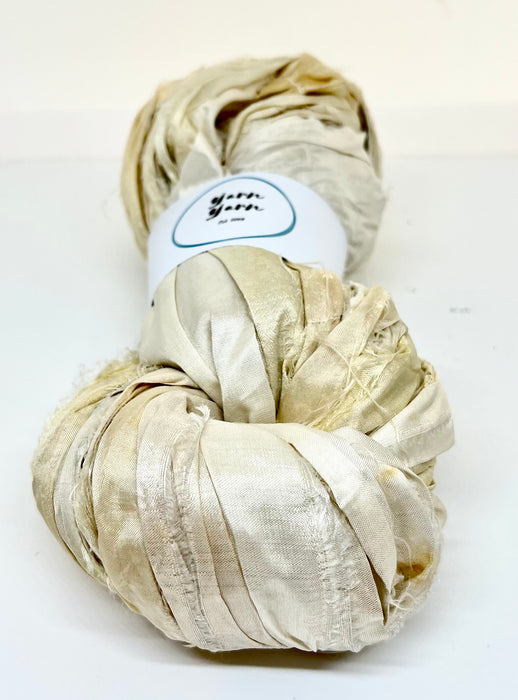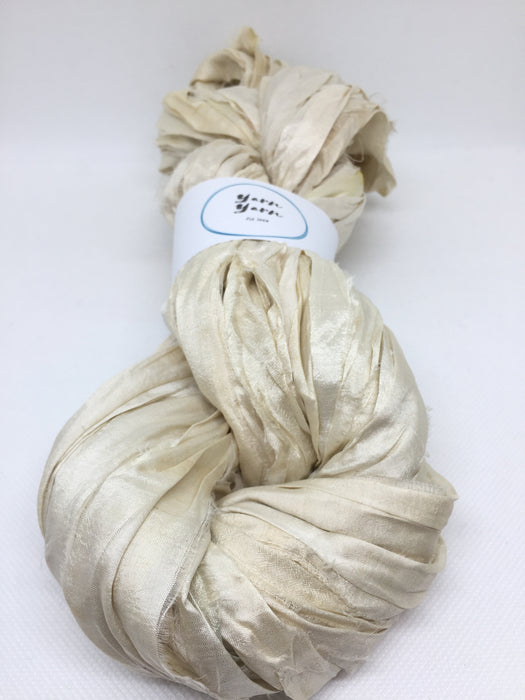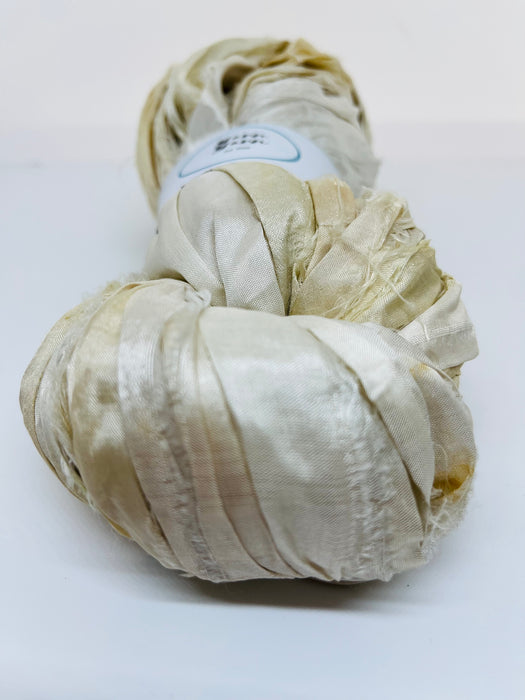 Sari silk ribbon yarns are truly unique and made from waste silk.
Each skein is approx an inch wide. Mixed ivory off white mix. May be a few idiosyncrasies due to its handmade from waste nature! 
Each 100g skein is approx 55 yards. 


Suitable for weaving, crochet, rug hooking, journal making, eco gift wrap and more!
Handwash with light detergent. Lie flat to dry.