Sari silk ribbon, enchanted green, craft ribbon. SOLD OUT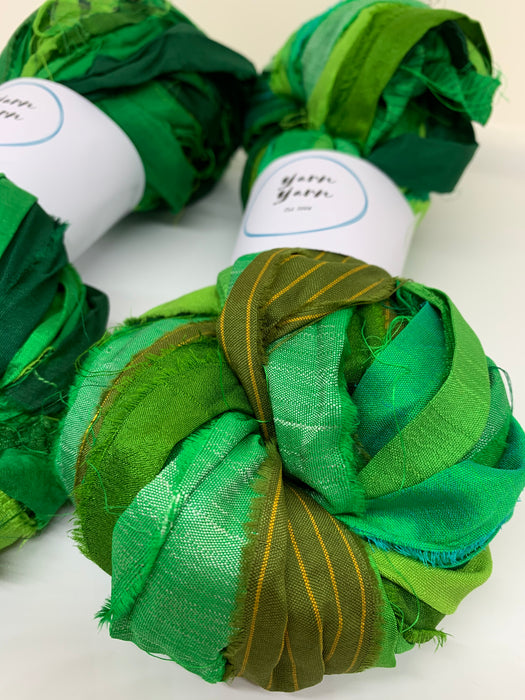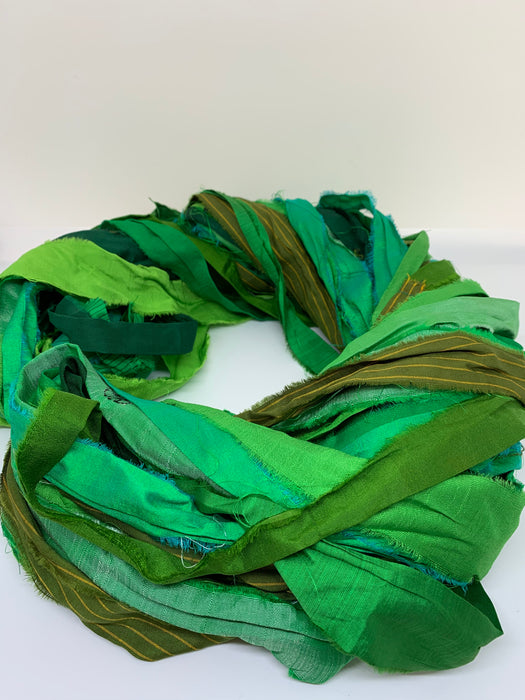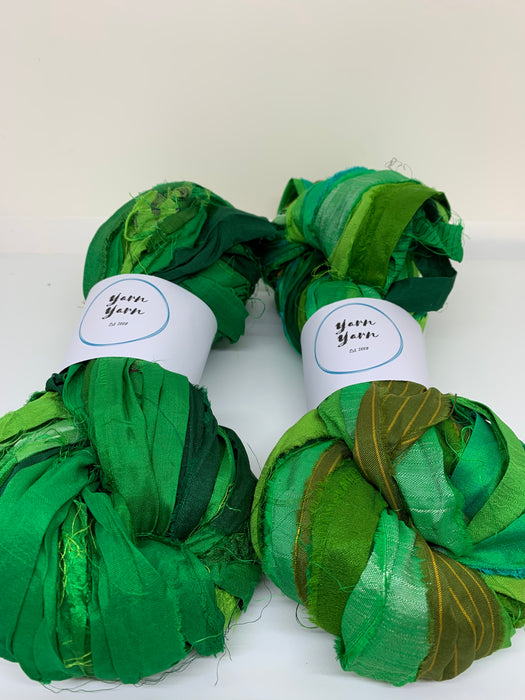 This sari silk ribbon yarn is premium quality, beautiful shades of enchanted greens which include, emerald, love, racing green and more!
We can attempt to match your colour requirements by having them custom made. Please contact us for more information! 
These beautiful green sari silk ribbon yarns are hand torn bits of sari silk fabric and sewn end to end with a hand winder sewing machine. This is the 21st century, we can make yarn out of waste, we can save lives and produce original ethical yarns and we can keep traditional crafts alive.
Each piece of sari silk, each skein of ribbon yarn has its own personality with an identity that is peerless!
Each 100g skein is approx 50 yards.
Handwash with light detergent. Lie flat to dry.