Sari silk ribbon expertly tie dyed by artisans in india. SOLD OUT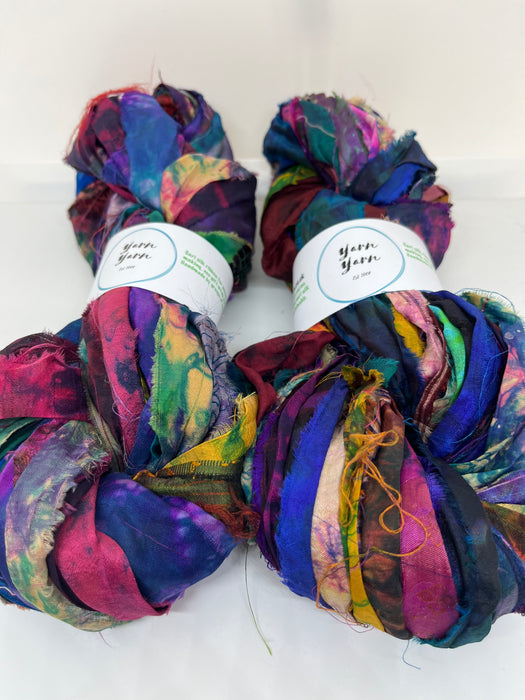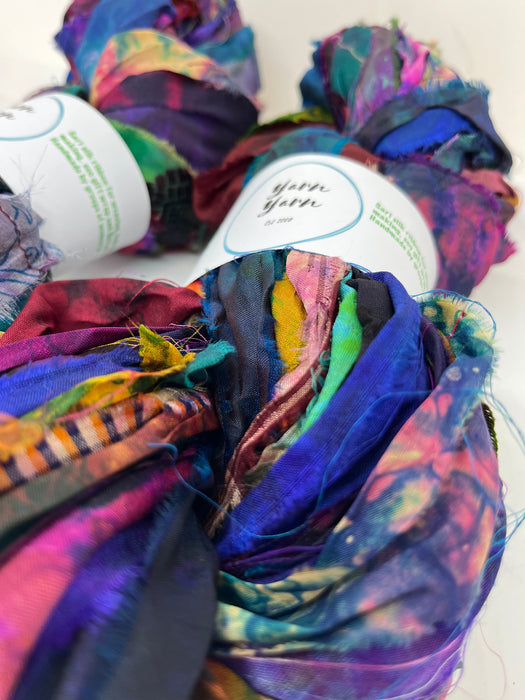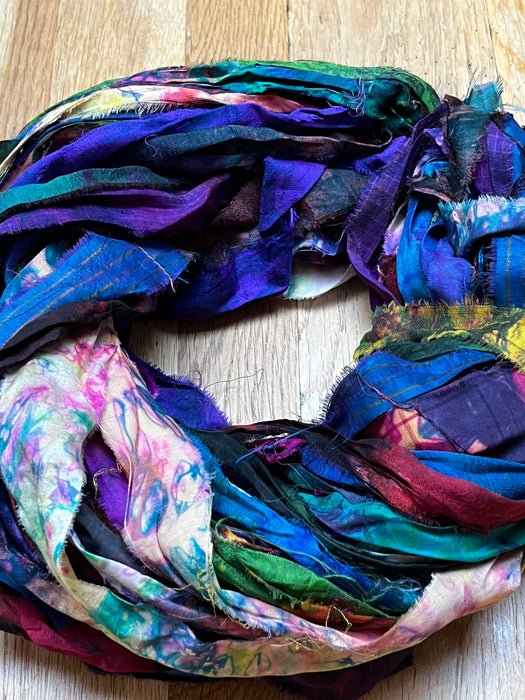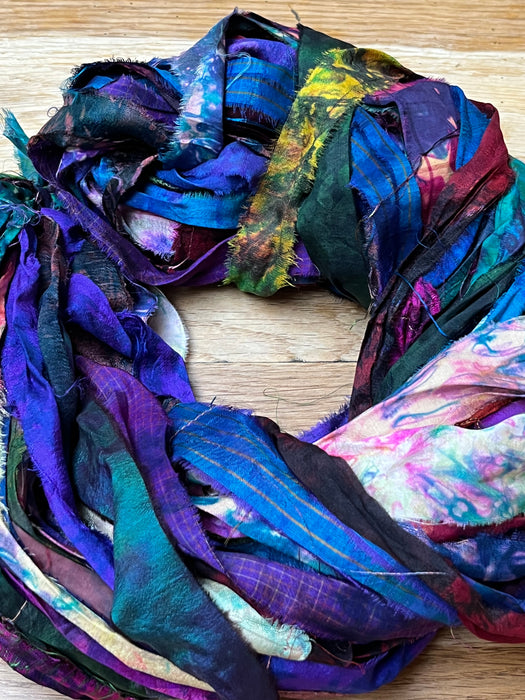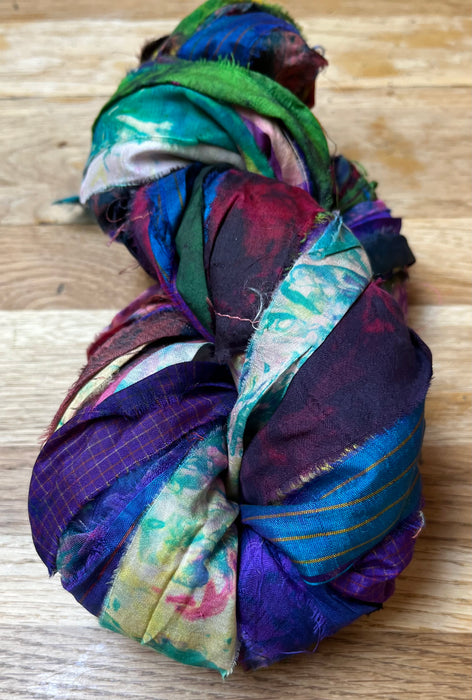 Back in store the sari silk ribbon yarn beautifully tie dyed in India. An eco-friendly and sustainable option for your creative projects. Made from upcycled remnants of sari silk saris, this yarn is not just aesthetically lovely, but also serves as a testament to our commitment towards reducing environmental waste.
The supple texture and prints add depth to any garment or accessory you craft with it - be it scarves, bags, or home decor woven art. Additionally, the unique recycled element gives each skein its own distinct character and charm that cannot be replicated. Make an ethical choice by adding this exquisite sari silk ribbon yarn to your collection!

• Sari silk ribbon yarn is a sustainable choice for your crafting needs, made from upcycled sari fabric.
• Using this eco friendly material helps reduce waste and supports fair trade practices within the textile industry
• The rich textures adds personality to your ethical creations while also promoting ethical consumption habits.
Other colour palette available!
Thank you for shopping small batch yarns.