Wild forest silk yarn, super bulky, handspun, chemical free. SOLD OUT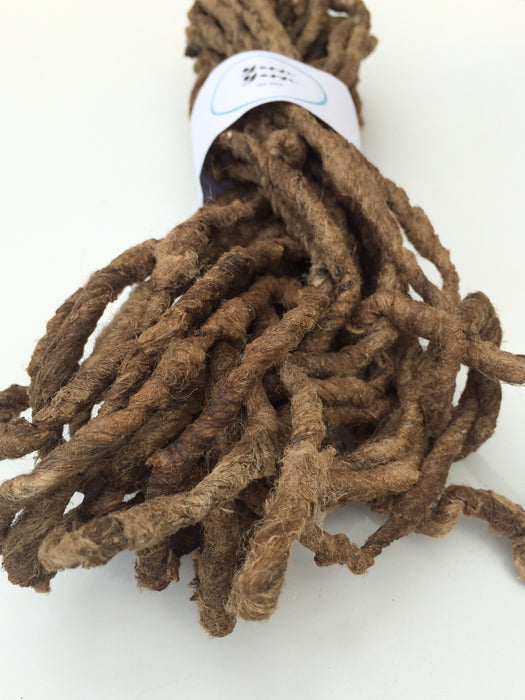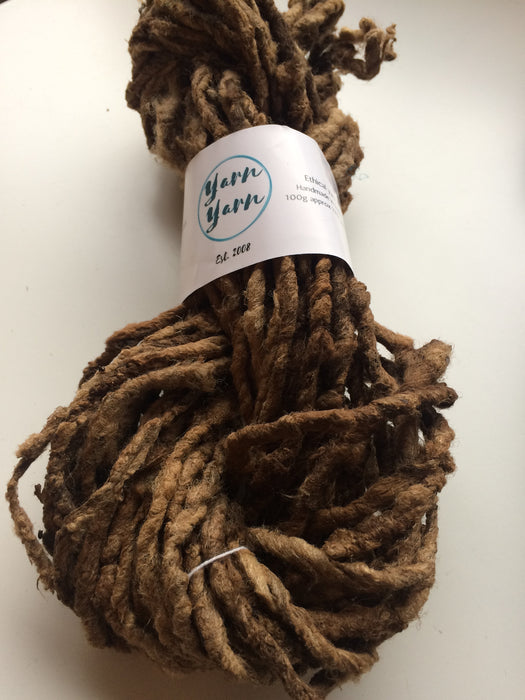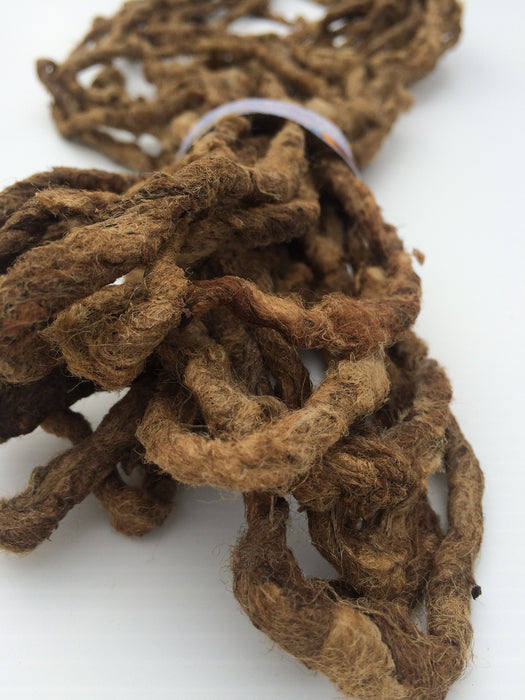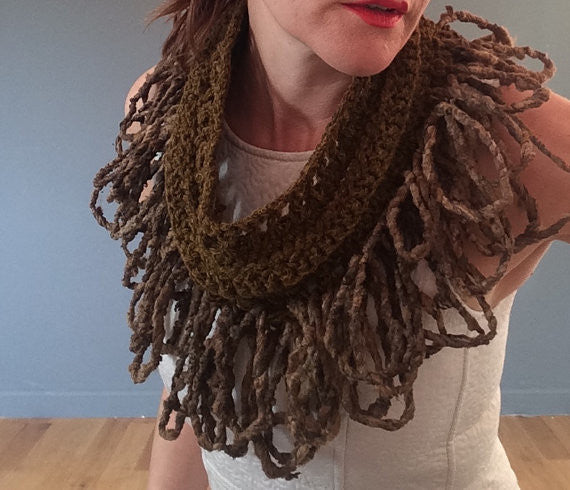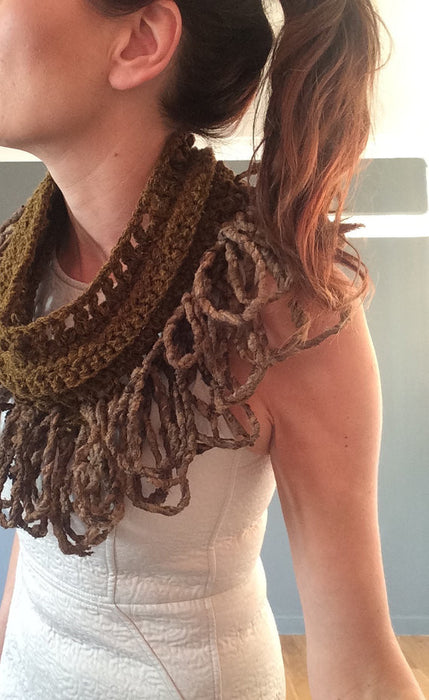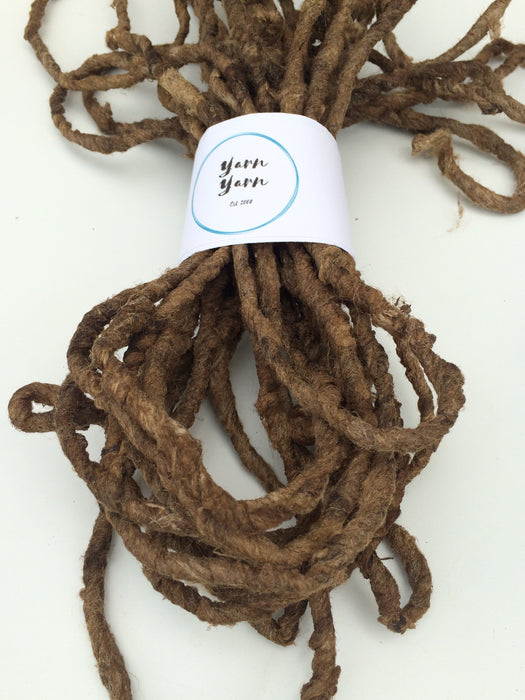 THIS YARN IS READY TO SHIP WEEK BEGINNING 12 NOV.
Rare handspun wild forest silk yarn.  Handmade in the forests of India from wild silk cocoons. Natural in colour, super bulky and unlike any other silk you will ever have experienced in your life. Wild Tassar Silk Yarn. Handmade by village women in India. 
This silk is textured, softens with use and great to dye. It is natural, handmade and magical! Great for fiber arts, textural pieces of weaving and textile arts and chunky knits. Very variegated and earthy. It really is the doyenne of silk in this store! Limited available. It really is worth a try!

Each 100g skein is approx 12 yards.