Banana yarn, vegan friendly, dying. Chunky soft yarn with a pearly sheen. SOLD OUT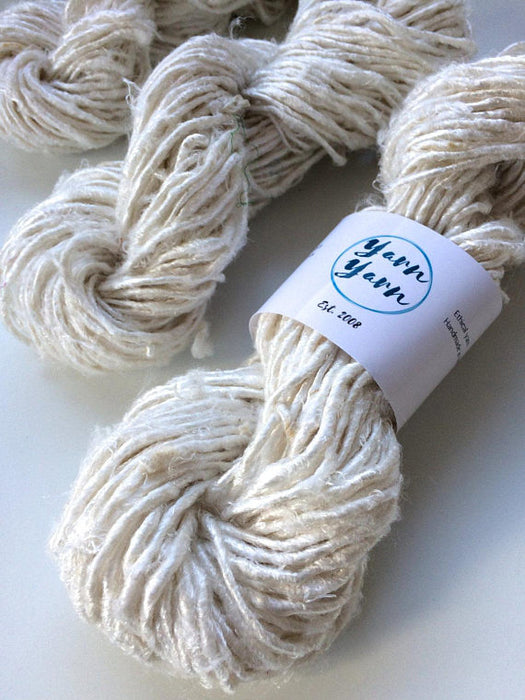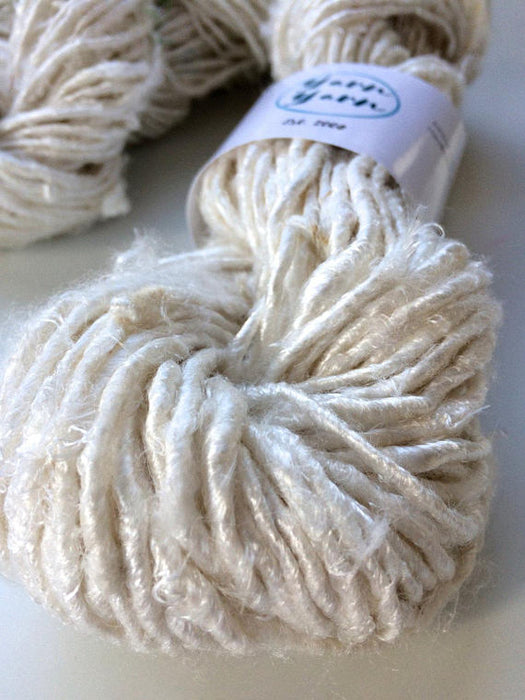 Banana yarn is made from banana waste fibres left over from sari manufacturing in India. A unique yarn with a heavy drape that mimics silk so therefore very soft and versatile.  Recycled from waste and vegan friendly yarn for knitting and crocheting, weaving, fiber arts and textile arts. Super chunky yarn with a lovely pearly sheen.
Each 100g skein is approximately 40 yards. 
Handwash in light detergent, lay flat to dry.