October 24, 2016
Free crochet scarf pattern with sari silk yarn.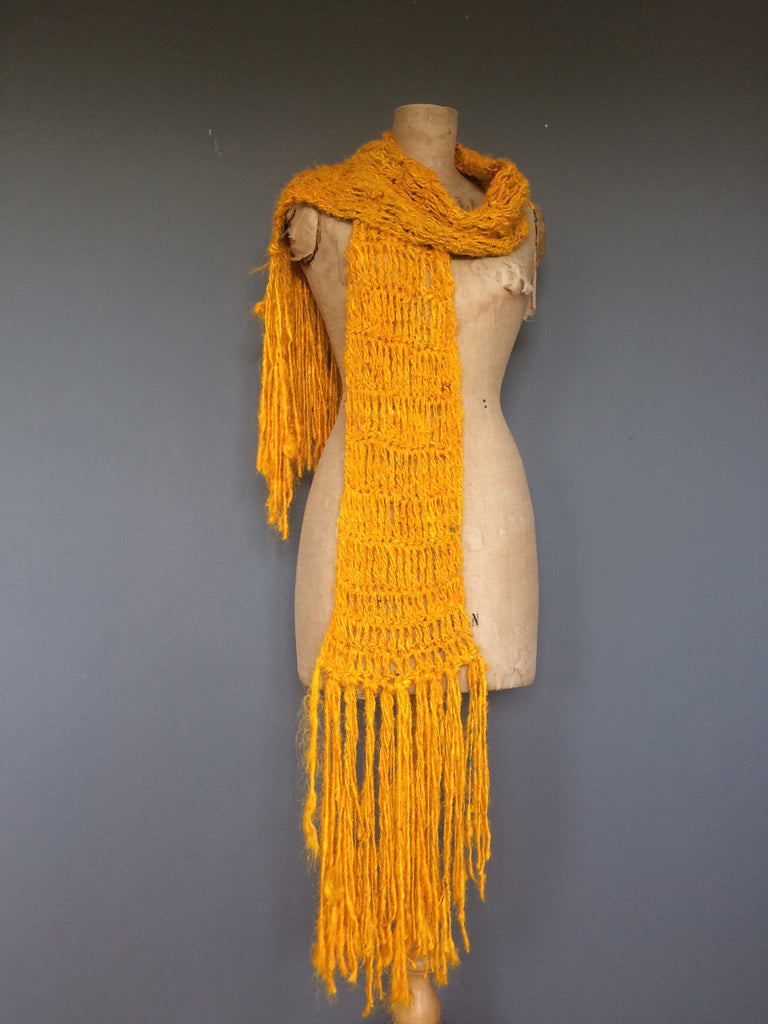 This pattern is for a very long sari silk yarn scarf with tassels. It is super warm, super soft and beautifully ethical. Ethical fashion with handspun yarns.
Finished crochet scarf measurements. approx: 170cm long (Not including the tassels).
Tassel length: Approx 30 cm but feel free to chop them!
YARN USED: Handspun sari silk yarn in Kalka Yellow: 400g.
ABBREVIATIONS:
CH - chain
St - stitch
DC - Double Crochet
TR - Treble Crochet
SCARF
Ch 21
Row 1: Dc in 4th chain from hook and each remaining to the end - 18dc
Row 2 - 5 Ch 3, turn, tr in first st and in each st across.
Row 6 - 22 Ch 4, turn, tr in first st and each st across - 18tr.
Row 23 - 25 repeat row 2, 3 more times - 18dc.
Fasten off.
TASSELS
Cut 18" lengths of yarn. Take 4 of them and fold in half. With the right side facing insert folded endsaround the post of the first dc on right edge of row 25. Pull the ends through the folded ends and tighten the tassel. Attach a fringe around every other post, or as many as you want! 
Weave in Ends.