September 12, 2018
Organic eri and wild tassar handspun silk back in stock end of the week!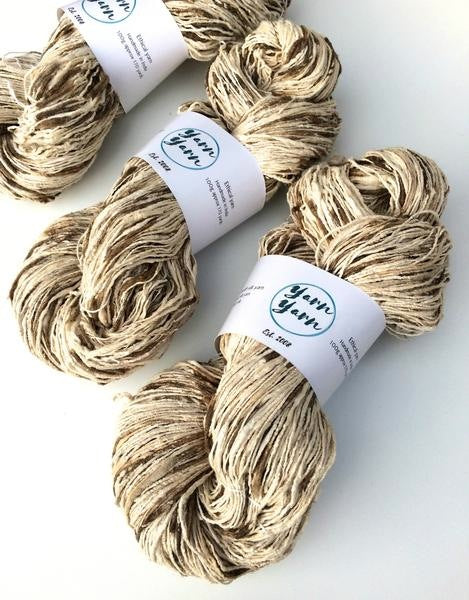 For those of you waiting by the door for the new arrival of our very popular wild silk yarn... it is on its way and should be here by Saturday at the very latest! Order yours now it sells out fast... VERY fast!
Our beautiful organic nettle yarn is on its way too!
Handspun natural yarns all handmade in India in mud pots with a drop spindle! 
Not only do we strongly support sustainable living, but we also aid the continuation of hand spinning keeping ancient crafts alive.