February 26, 2019
Organic eri silk yarn, gauge, tensions and needle sizes.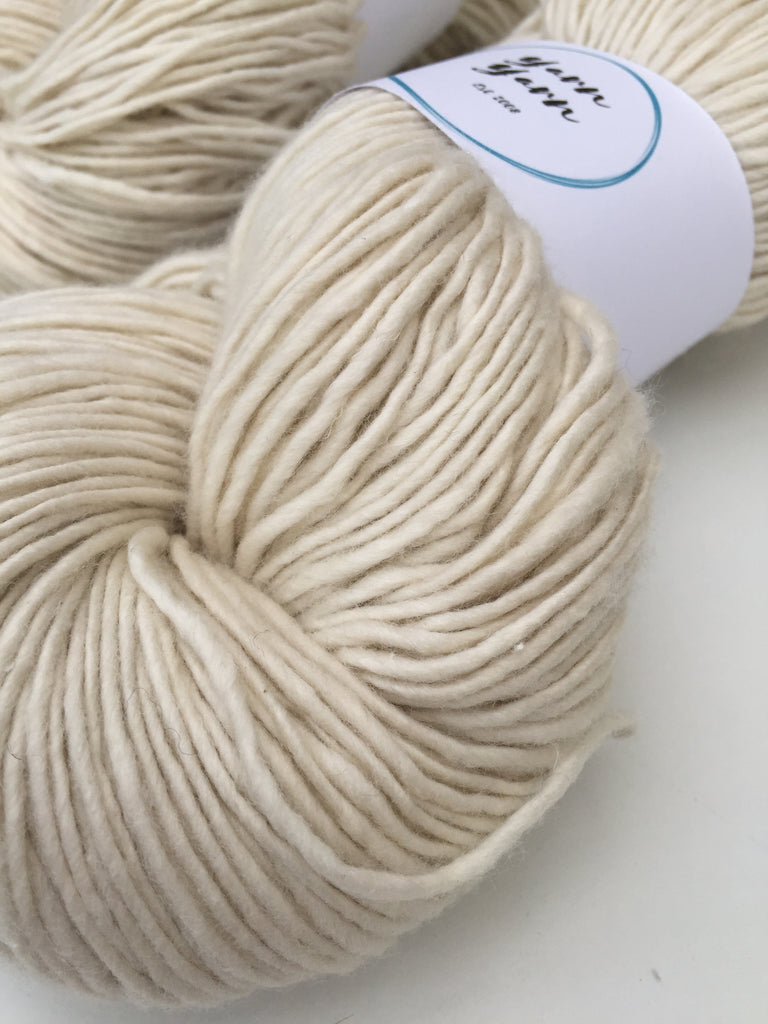 I have this wonderful customer, Patricia who purchases our muga and eri organic silk. She has spent some time knitting with it. She has kindly taken some images of sample squares to give all of us an insight into the gauge and needles needed for such fabulous super soft organic yarn.
This yarn is nearest to DK.
The samples below are produced with Handspun Eri silk with the following needle size.
A:  3.25 (10), 20 sts and 30 rows = 8 cms square;
B: 4.00 (8), 20 sts and 28 rows = 8.5 cms square
C: 4.5 (7) needles, with the following results: 4.50 needles, 20 sts and 27 rows = 9 cms square
These were all measured over stocking stitch.
3.25 produces a nice firm and close tension;
4.00 is an ideal DK tension;
4.50 is a looser gauge for a slightly loose weave result.
I hope this will help our knitters who have purchased this yarn. Patterns to follow!