February 01, 2018
VERY quick and easy scarf pattern using silk and merino wool!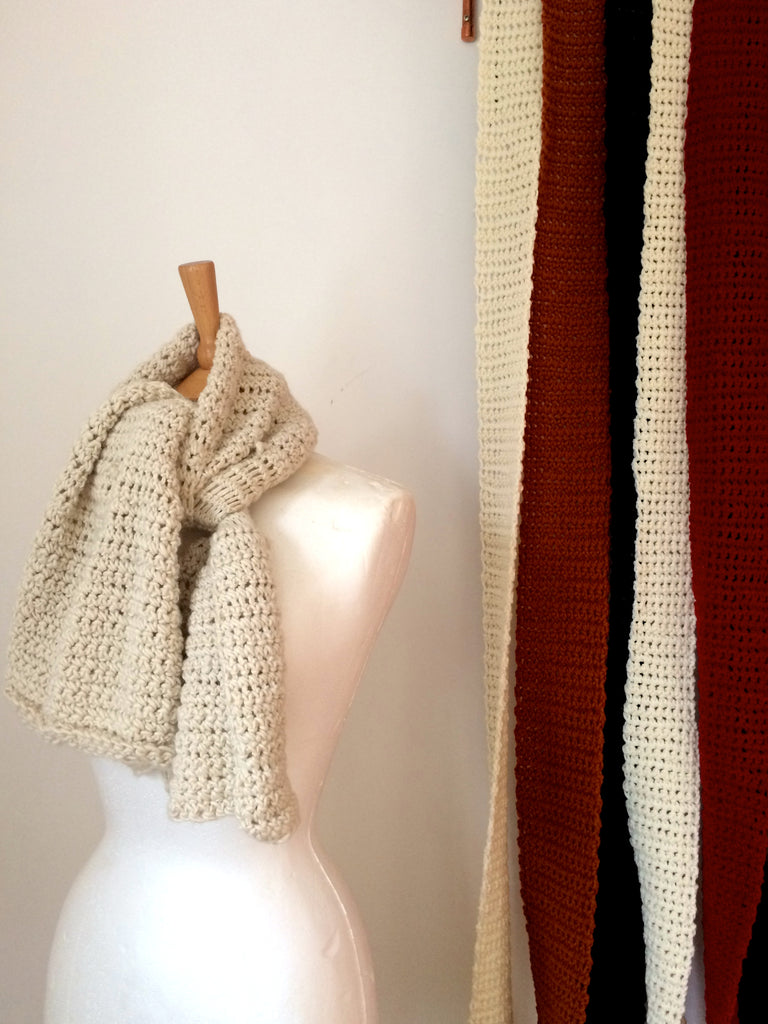 Hi crafters!
I have just put together a very simple scarf DIY crochet pattern using our handspun mulberry silk and merino wool yarn. It is insanely soft and undyed. This pattern in approx as some of the yarn is thick and thin in bits as it has been made by hand using a mud pot and hands. It is amazing stuff. My favourite yarn in the store!
Instructions:
You will need:
300g of silk and merino handspun yarn
crochet hook size 8mm
ch 43
2nd chain from hook sc to the end (42)
ch1
turn
sc to the end (42)
Continue for 48 inches in length or how long you want it. This pattern size (APPROX) is for a 48 inch length 16 inch width.
Happy crocheting!