Organic Ghicha Peace Silk. Handspun silk yarn. Super fine. SOLD OUT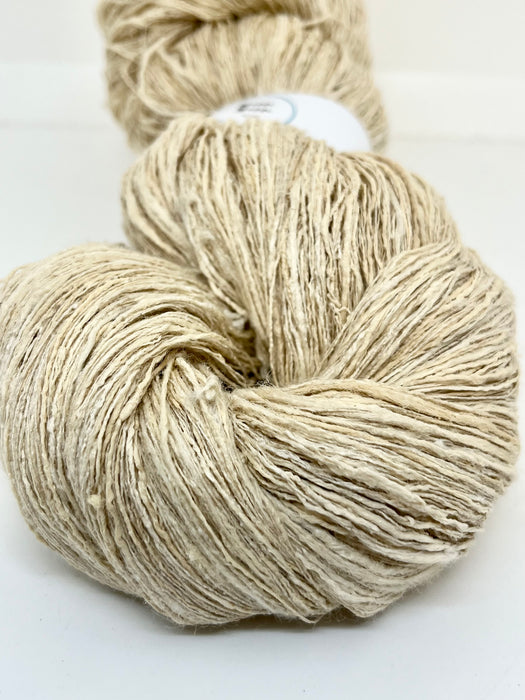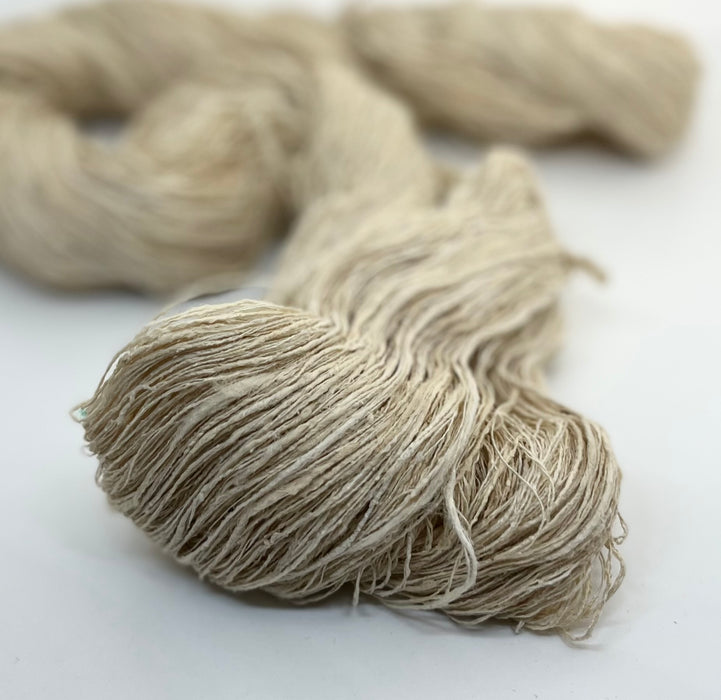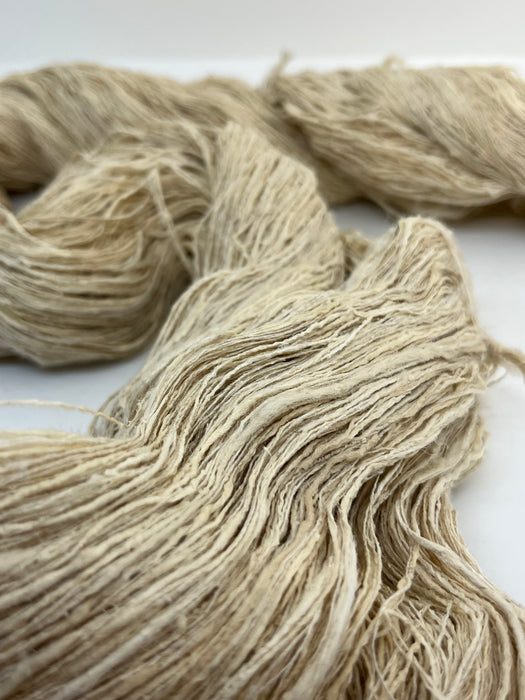 Ghicha is an organic and wild silk yarn.
This is a super fine yarn, lace weight, fingering. Soft wild silk. 
This Ghicha yarn is not made from waste and has a slightly thinner texture. It has been spun directly from the silk cocoon using the village women's thighs. Known as thigh reeling Ghicha.
Ghicha silk is organic because it is a short staple fibre and not spun from uncut cocoons. There has been no detrimental effects to the silk worm in production of the yarn. This is a very unique, rare and natural silk yarn spun using tribal techniques. 
In conventional cultivated silk the cocoons are boiled with the larvae still inside, however if the cocoons are boiled after the larvae have left them, the silk made is then called non-violent silk, wild silk, organic silk and Ahimsa Silk. 
The production of this yarn has enabled women and families to use their existing skills in their homes providing work in the most poorest parts of India. No chemicals were used in the production of these yarns. 
We sell this yarn in skeins of 100g approx which is approx 1000+ yards in length.